The calm and scenic nature of the water in the Pompano Beach area makes paddle board rentals in Florida an activity for all to enjoy. Paddle quickly to a secluded spot on the Intracoastal Waterway, or steer your board through tame mangroves and allow the flow of the Atlantic to carry you while spotting wildlife. However, your ideal day of paddle boarding looks in Florida, start at On The Intracoastal Watersports for a relaxing day on the water.
Rent a high-quality paddleboard, receive instruction, guidance, and equipment to get you to you on your way and enjoy your day on the water in Pompano Beach.
Definitely my favorite company! I learn so much every time and it's so much fun. I appreciate Tony's kindness and helpfulness. It's so worth it to see the manatees and sea turtles, there's so much to see.

With On The Intracoastal Watersports, you won't be disappointed.

Paddleboard Rental Review
Wildlife of the Intracoastal Waterway
Explore mangroves, stunning waterways, and be on the lookout for exciting marine life encounters while paddleboarding. Enjoy the beautiful waterways of Pompano, Florida and the Intracoastal Waterway on a paddle board. Don't miss the chance to see playful dolphins, a curious manatee, the gorgeous spotted eagle ray, or tiny horseshoe crabs. A native Floridian and a master naturalist, our guides will show you the unique ecosystems of South Florida. Rentals of pontoons, kayaks, and SUPs are available. Take advantage of the beautiful views by bringing your sense of adventure.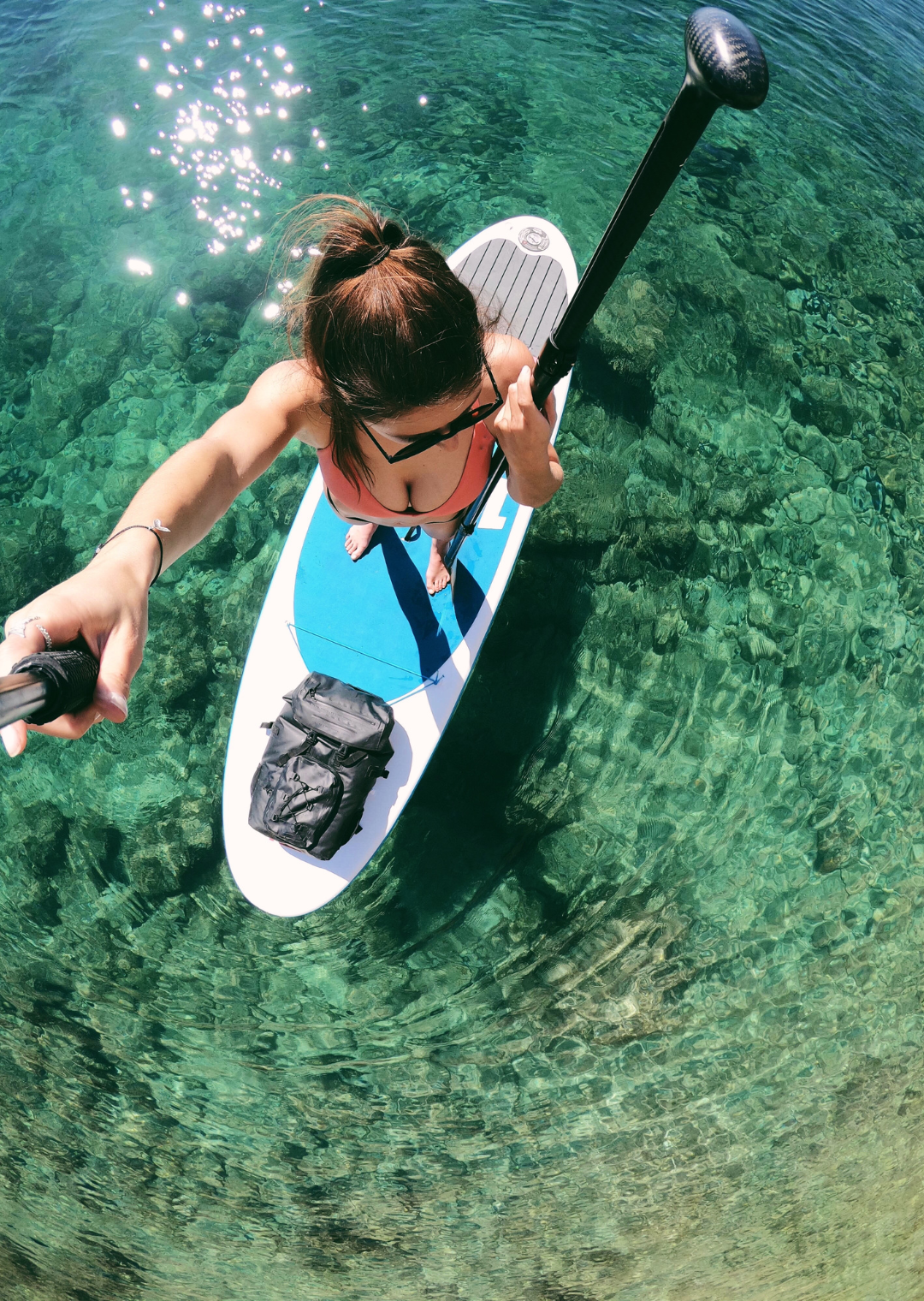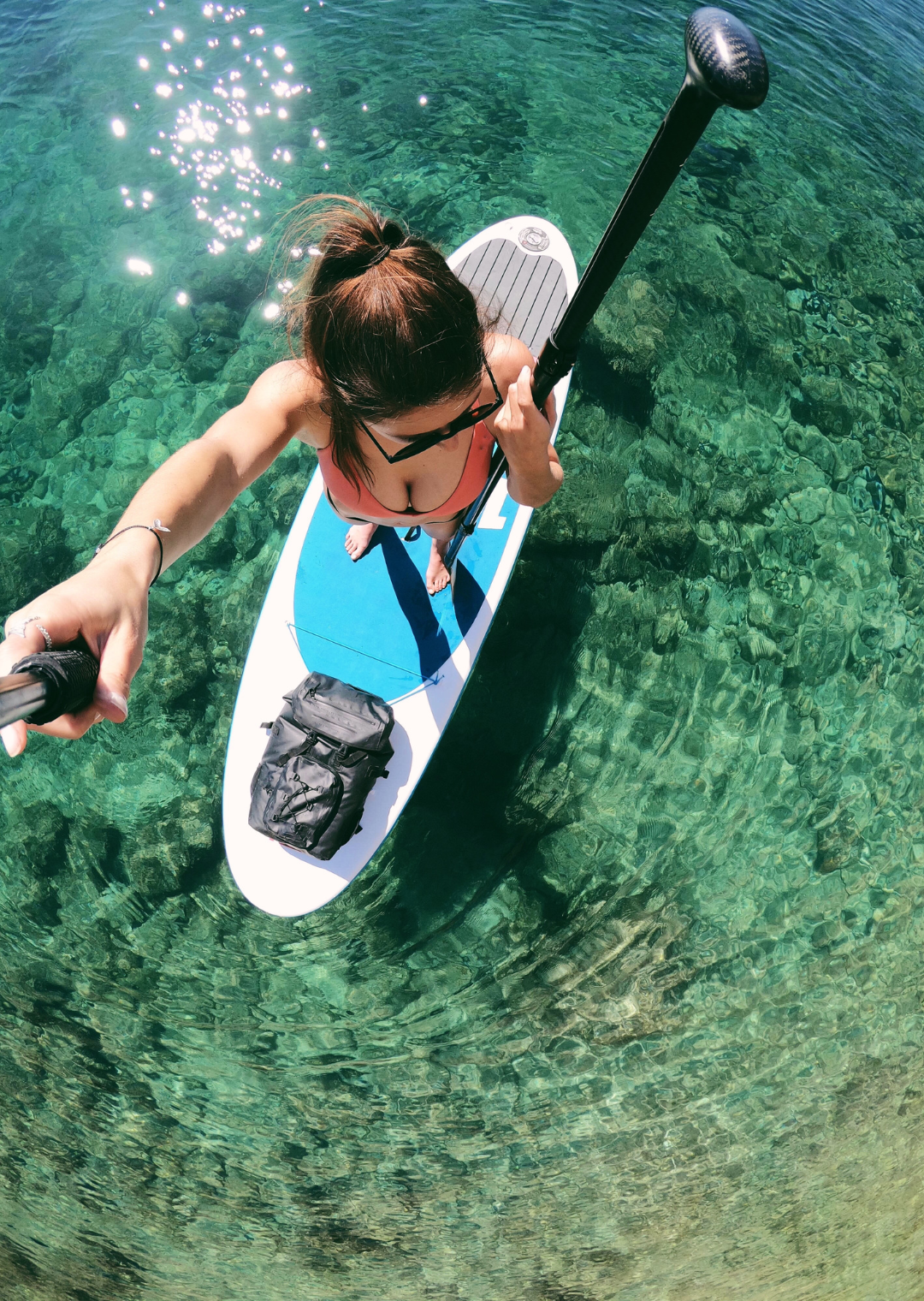 Paddleboard Pricing
SUP Rentals
Club Price
1 Hour – $40
1/2 Hour – $25
Non-Club Price
1 Hour – $50
1/2 Hour – $30
Give us a call to book your reservation, or book online by using the link below. Start planning your experience now!
Paddleboard Pricing
WHAT ARE YOUR HOURS OF OPERATION?
We are open depending upon the weather, from 9:00 AM to 6:00 PM. Call ahead to confirm your reservation is recommended. (954) 650-2900
WHAT IF I'VE NEVER SUPed BEFORE?
Nothing to worry about! There is no better place to learn than here. Getting around doesn't require you to be a pro since the water is calm and the current is slow. Your smile is what we want to see when you return. Let us show you the ropes and give you any tips you might need so that you have a successful South Florida voyage! Please feel free to ask our instructors for assistance.
WHAT'S INCLUDED WITH MY RENTAL?
During the rental process, all safety equipment, including life jackets, will be provided.
DO YOU ALLOW PETS ON THE BOATS?
No pets are allowed on the boat.
IS A DEPOSIT REQUIRED?
YES, there is a refundable security deposit and fuel charge for renting the boat.
To cover any potential incidentals or damages incurred during your rental, a valid major credit card is required on file. As part of the rental agreement, a pre-authorization slip will need to be signed, instead of charging the credit card upfront.
DO I NEED TO MAKE A RESERVATION?
Although walk-ins are welcome, making a reservation is highly recommended to ensure availability and to ensure you get the watercraft you want. The rental fee is paid in full at the time of reservation.